Christmas Collection
Regular price
Sale price
$31.00 USD
Unit price
per
Sale
Sold out
Christmas Orange:
A zesty and refreshing flavor of Christmas. Bursting with the essence of juicy oranges and a hint of warming spices, this blend is like sipping on a cup of holiday sunshine. It's the perfect companion for cozy mornings and afternoon tea breaks, bringing a bright and invigorating twist to your Christmas celebrations.
Honey Bush Cider:
Experience the comforting embrace of our Honey Bush Cider tea. This blend combines the rich, caramel-like notes of honey bush tea with the comforting flavors of spiced apple cider. With every sip, you'll be transported to a cozy fireside gathering, enveloped in the warmth and sweetness of the holiday season.
Ginger Ale:
Spice up your holiday festivities with our Ginger Ale tea. This invigorating blend combines the bold and fiery flavors of ginger with a touch of sparkling hops. It's like sipping on a glass of home brewed Beer, but with the added warmth and comfort of a cup of tea. Perfect for chilly winter evenings, this tea will awaken your senses and leave you feeling refreshed and revitalized.
70g | 25 - 30 Servings
Share
Steep

1-2 tsp per 8 oz of water

210 F | 96 C

Steep 2-4 min
Allergens

Dairy free, gluten free, suitable for vegetarians and vegans.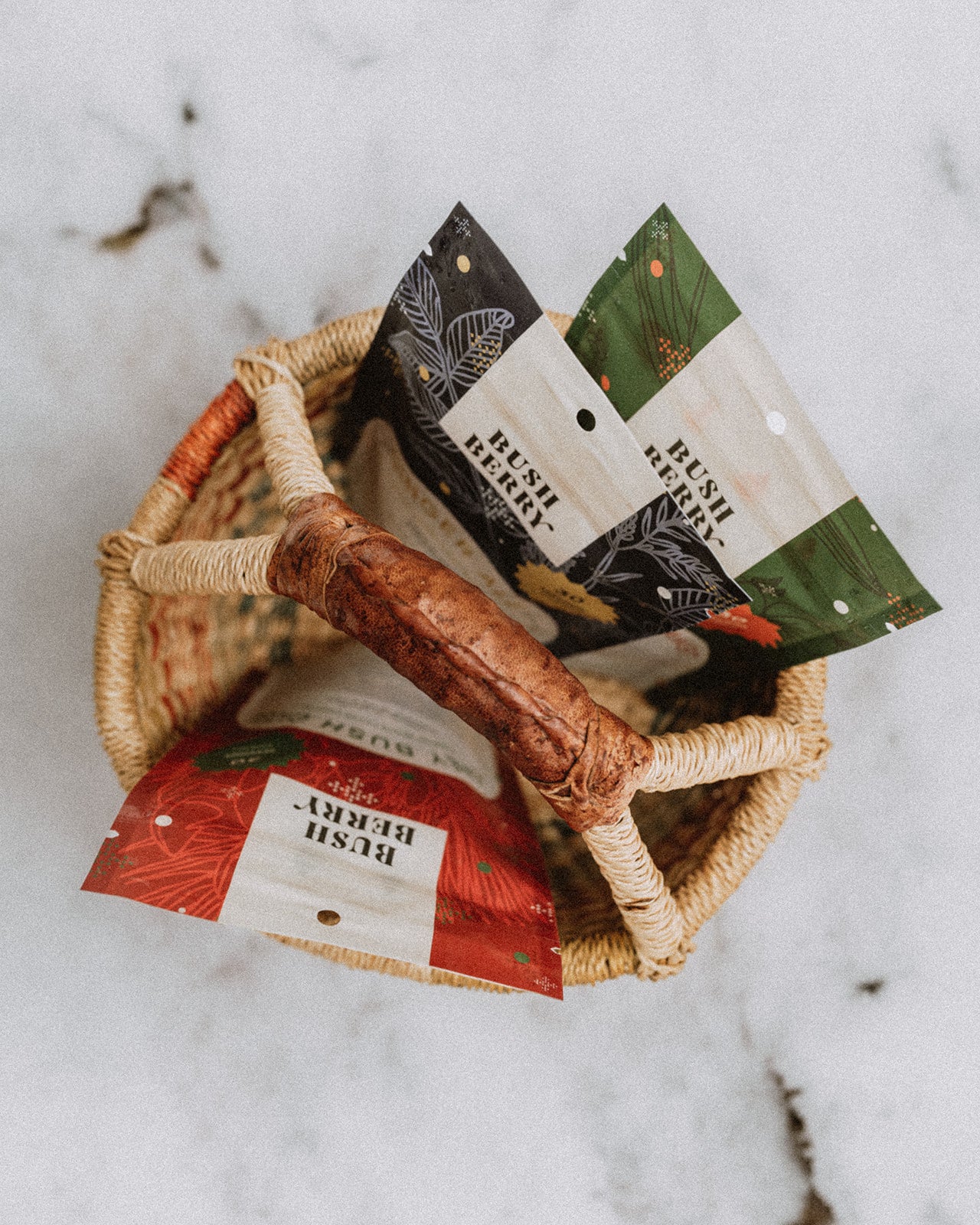 Thank you for being here!
When you buy from us you are supporting a small and female owned local business. We do every thing from sourcing to hand blending, packaging and shipping. Every tea is thoughtfully created and made with organic ingredients which are locally grown or sustainable sourced.